Come see our cooler at Dan D Pary Corner 717 Storey Ave in Cheyenne Wyoming 82009
Call us to order flowers for all your special occasions!

Potpourri Flowers And Gifts is a florist and has been serving the city since the mid 1970's.

We are not far from United Medical Center, most of the State/County and Federal Government offices; and are only minutes from F.E. Warren Air Force Base, the Veterans Administration complex, and most residential areas of Cheyenne.

Our delivery area is an approximately 15 mile radius of Potpourri Flowers & Gifts. (Rural deliveries are contingent upon weather and road conditions.)
You can order flowers online or call to order.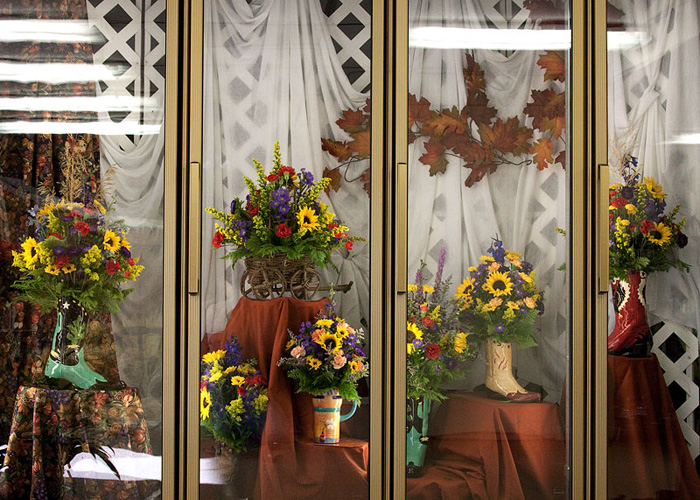 Pat Hamil -- Owner
Owners, Pat & Jim Hamil purchased Potpourri in the fall of 1996. Pat has been employed in all facets of the floral industry for 19 years. She is a native of Wyoming, born in Cheyenne and raised on the family ranch West of Cheyenne. Jim, originally from Illinois has lived in Cheyenne since 1965. He is an electronics technician and owner of New Horizon Communications, which he established in 1986.
Cody Hamil --Owner/ Artist/Plant Maintenance
The owner's son Cody handles web site design & maintenance, advertising, graphic arts, and plant maintenance contracts. You can see his Limited Edition Fine Art Prints in the gift section.